Shameless Tina sucking her teacher's cock.
Extra classes with physics teacher was appointed on 11 am. Tina came 10 minutes earlier. Teacher's wife met her and asked her to wait a little and offered some tea. The classes started and soon Tina saw that her teacher had erection. She was tired and bored so she continued studying in some other way, she touched him and soon innocent petting turned to a great fucking with deep blowjob and brutal drilling. But they didn't finish when tutor's wife appeared started screaming and kicked Tina away.
The Newest Scene On The Site: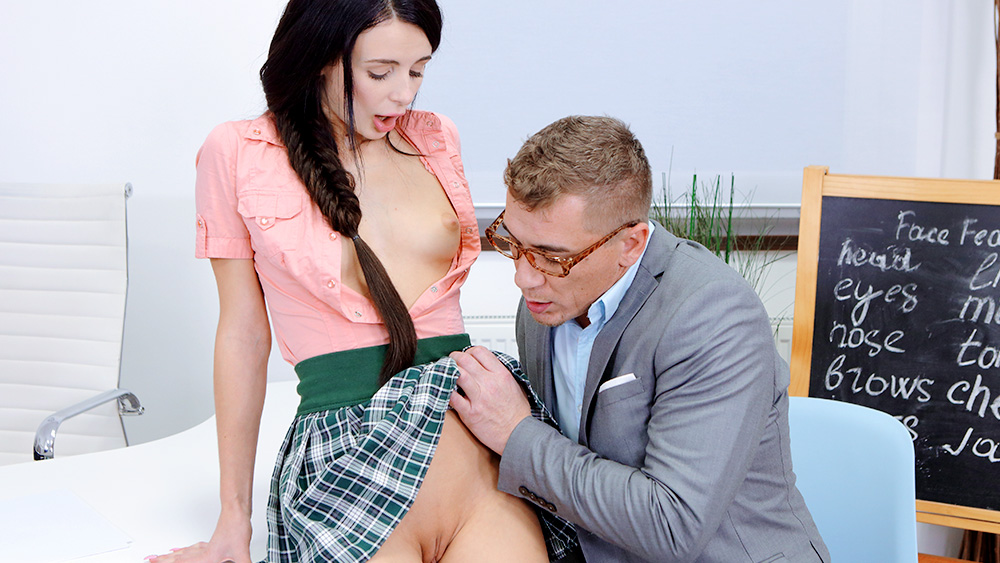 movie title
Join to Watch Full Video!