Sara looks so innocent when she walks into the teachers office
It's hard to believe just how off the record this tricky old teacher really is. He actually gets into Sara's panties by getting her to sit on his knee to begin with. This should have surely set off the alarm bells in her head? She must have desperately wanted the attention from him otherwise she'd have never let him do it. Oh, well, she gets a good and thorough fucking as a result of it anyway and it looks like they're both satisfied by the end of it!
The Newest Scene On The Site: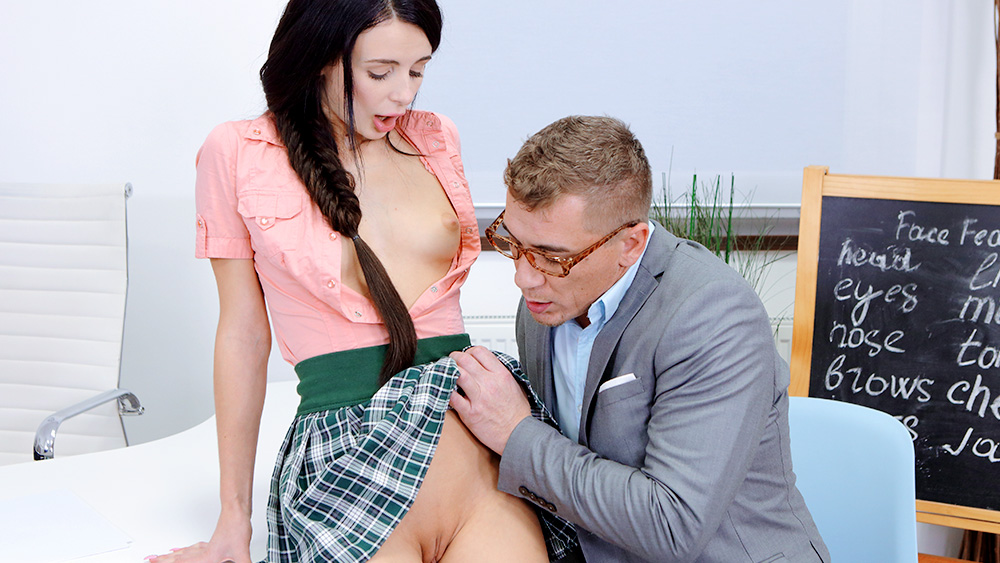 movie title
Join to Watch Full Video!