Too dumb to study but smart enough to fuck
Gabby is not the smartest student in her college class, so naturally she needs the help of an after-school tutor. This is normal, as a lot of young men and women need help with their studies and often seek help from others. Her parents had gone through about half a dozen different tutors before they found one who could actually get through to her. They didn't know how he did it, but this older gentleman spent hours upon hours inside her bedroom and when they finally emerged it looked as if they had been going at it hard. The books, that is. What he parents did not know was that Gabby was steady getting her pussy fucked hard behind closed doors and that the only thing this guy was really teaching her was how to improve her cock sucking skills to a maximum. Whatever it was that he did, he got Gabby motivated enough to lift her grades in class and pass all her classes with flying colors. Sometimes a girl just needs to get fucked the right way and she will see things more clearly.
The Newest Scene On The Site: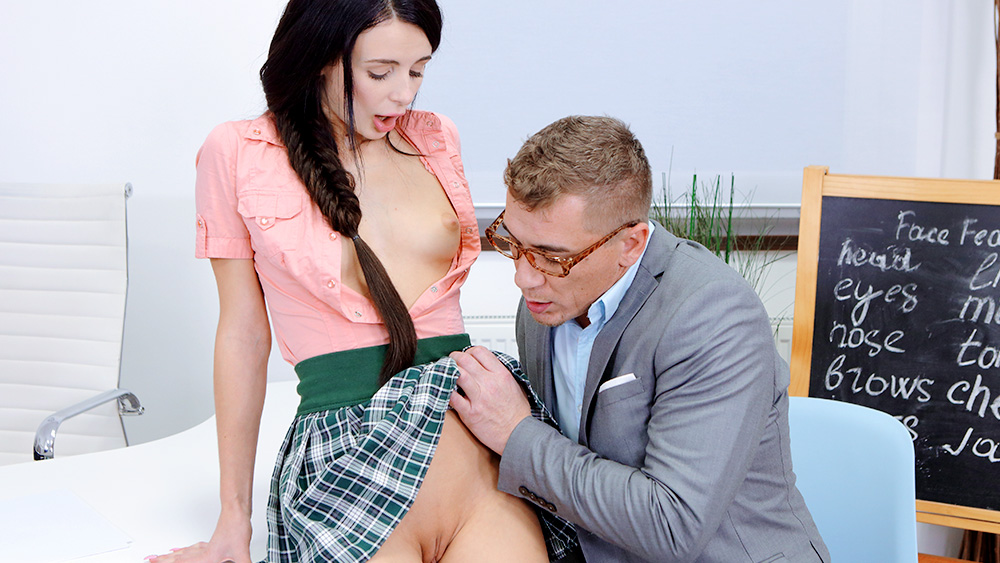 movie title
Join to Watch Full Video!