Innocent teen student fucks her perverted at teacher
Arwen Gold is currently attending art school at a very fancy and expensive institute. She is not a very skilled artist, but since her parents have money, she gets access to the best art professors in the country. Her drawing professor, however, is a dirty old man who loves to take advantage of sexy young students and fuck them in exchange for high grades. A lot of girls agree almost without thinking about it, others are not so thrilled about the idea, and some of them are not sure what to do. This is the case with Arwen Gold. She has been debating for days whether to sleep with her teacher or not. He is old and pretty disgusting, but sex with him will get her the highest possible grade. In the end she decided that one unpleasant sexual experience is worth a perfect academic record. So one day during an outdoor class, she grabbed his cock and went down on him. The old fart smiled from ear to ear as she swallowed his cock whole. Arwen Gold dropped her panties and let him stick that old wrinkled cock in her tight teen pussy. He ended by busting a big sloppy nut all over her beautiful face.
The Newest Scene On The Site: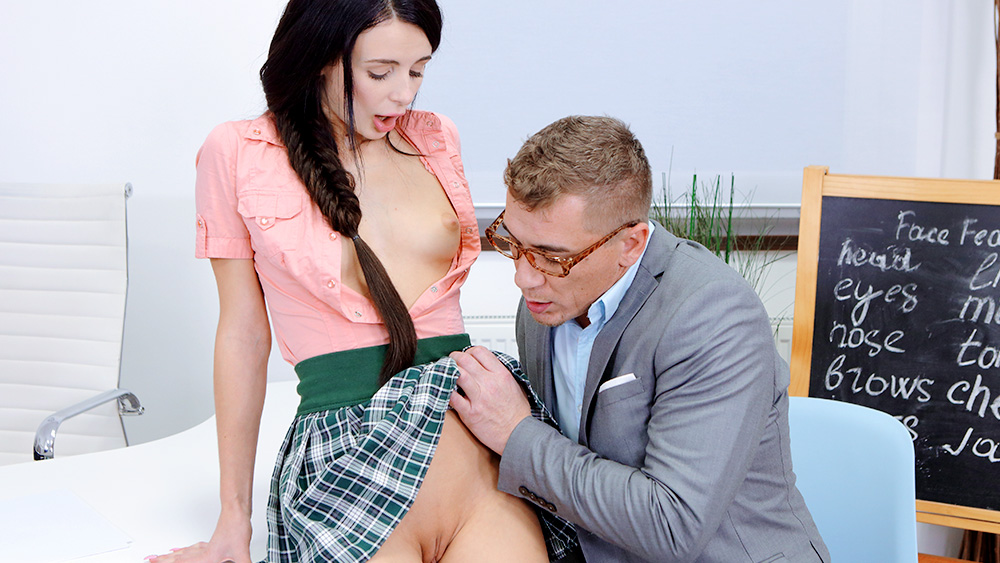 movie title
Join to Watch Full Video!