Hot blonde babe fucks her teacher after class
Let's be honest here for a minute: Sonia Sweet is not very bright. With a name like that, are you really at all surprised? But that doesn't keep her from getting ahead in class and always getting top grades, no matter how dumb she is. How does she do it? It's all about seduction and playing the part. Today, for example, she stayed after class, claiming that she needed some extra help to understand the day's lesson. With the sexy clothes and short skirt she was wearing, it wasn't hard to seduce him and trick him into fucking her right there and then. She pressed her perky boobs up against his chest and then placed her hand on his throbbing cock. He quickly dismissed everything he had written on the whiteboard and threw his hands around her ass and squeezed it with all his strength. His cock was soon hard and she went down to suck him off. Although almost twice her age, this old fart was able to rock her world and make her cum. He ended today's class with a fat sticky nut of cum all over her face. Needless to say, she got straight A's for the rest of the year!
The Newest Scene On The Site: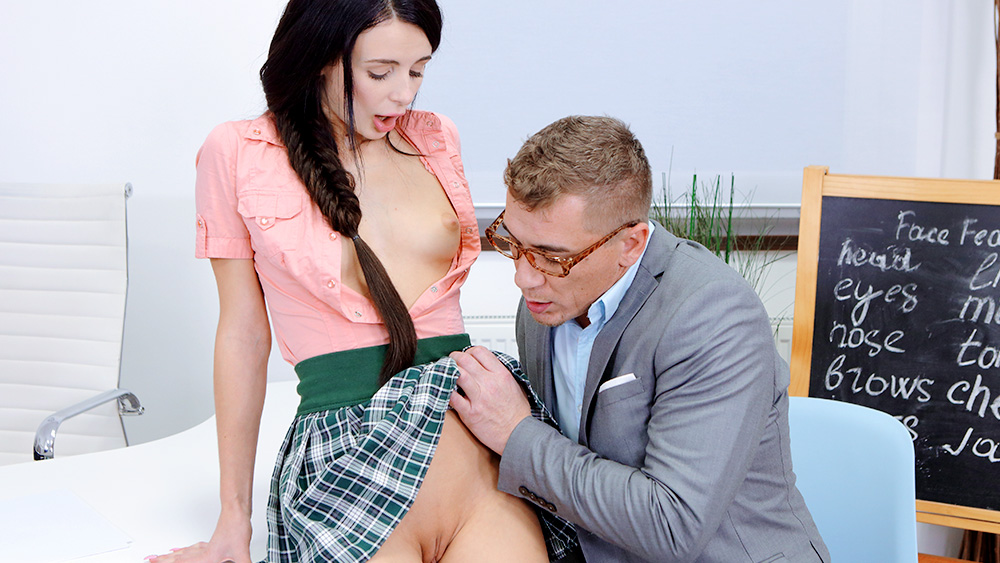 movie title
Join to Watch Full Video!