If anyone can shag Lindsey in the manner she has been accustomed to then it's the tricky old teacher
When you get a babe like Lindsey sitting next to you on a coach in your office it must be pretty hard to keep your hands off her; especially when you see her in a tiny little skirt looking all wanton like that. You can tell by the look in her eyes that she's up for every minute of what's to come from this Tricky Old Teacher classic. The old guy can't believe his luck, this one is the easiest student he's ever had in his office trying to get off with. She willingly takes a hold of his cock and puts it in her mouth before dropping her knickers for a good hard teacher fucking.
The Newest Scene On The Site: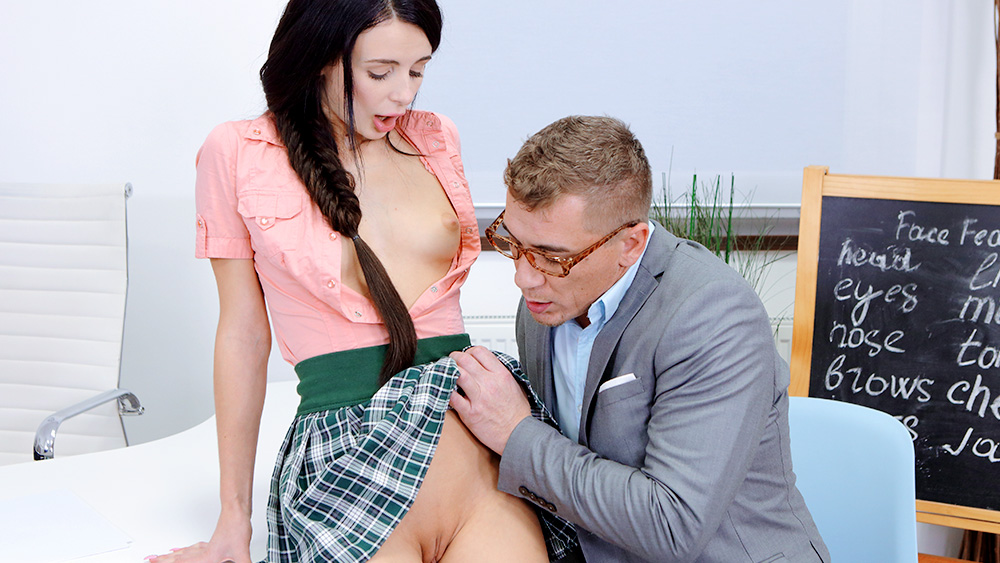 movie title
Join to Watch Full Video!