Angry teacher punishes a lazy brunette student
Sexy brunette cutie knows it is important to pass tests and exams but she does not like wasting time on reading or writing essays because partying with boys is much more interesting. Anyway, she asks her mature teacher for one last chance to pass the test and, of course, she fails because she keeps thinking about the dress she'll put on to the next party. Luckily, the teacher turns out to be horny still enough to appreciate the beauty of a fresh body and experienced enough to satisfy his and hers sex desires at the same time.
The Newest Scene On The Site: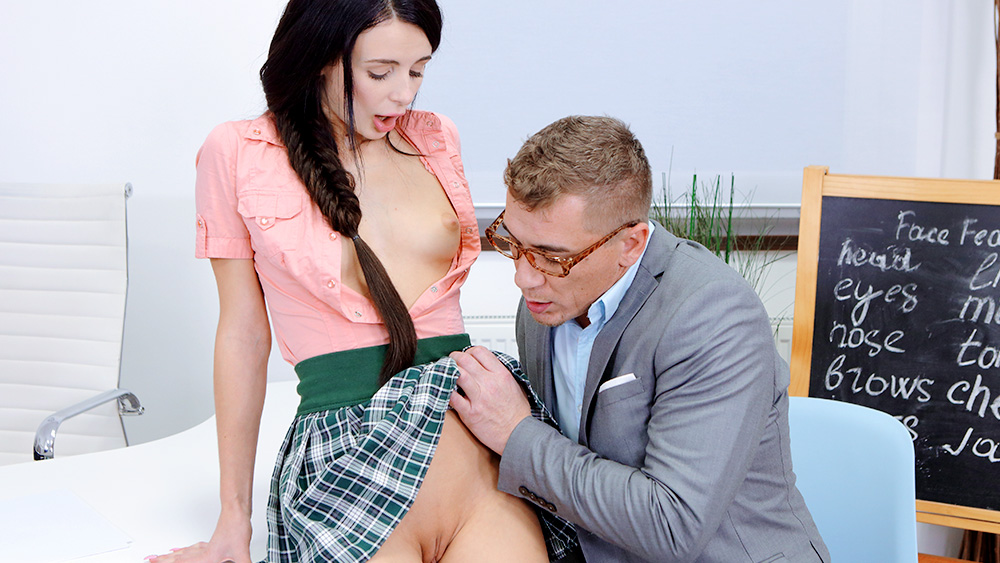 movie title
Join to Watch Full Video!