Cute coed seduced her teacher and fucked him.
Nina is a lazy coed. She doesn't like reading, writing and learning. One day she had a brilliant idea how to pass a chemistry exam. The teacher was an old pervert and Nina knew it. So she took a picture from a porn magazine and put it into the text book. At the extra class professor found the picture and his cock turned hard. Old freak forgot about teaching and wanted to feel Nina's warm and damp pussy. It was just what the teen coed wanted. The girl pleased teacher's lust and he gave her the highest grade for his subject.
The Newest Scene On The Site: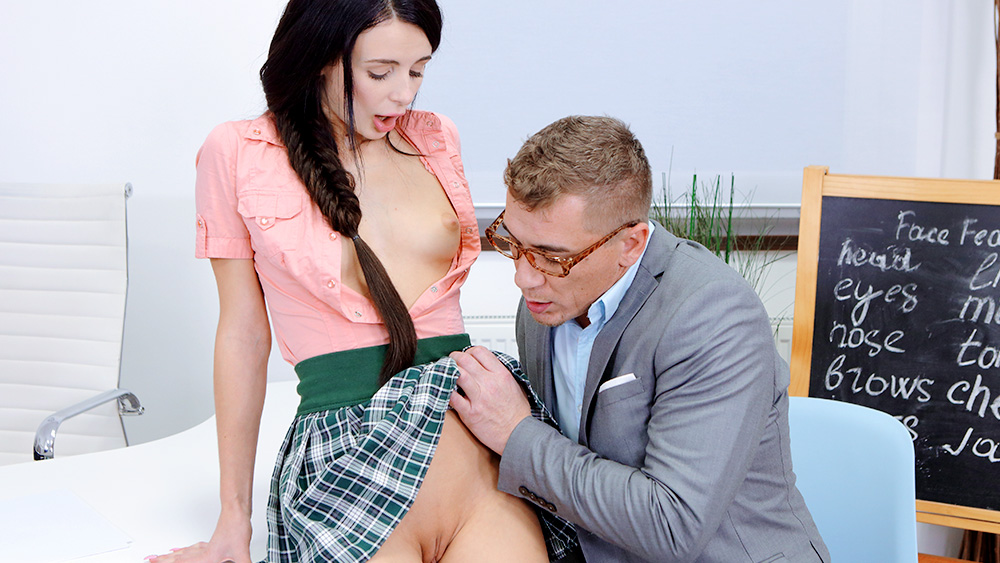 movie title
Join to Watch Full Video!