Get a load of the tricky old teacher and Miriam, getting it on bent over the desk. There's no stopping this guy!
When this fat, tricky old teacher comes into the study room to check on his student Miriam to see how she's getting on with her work, his desires take over. It isn't long before he's coerced her into spreading her legs and pulling her panties to one side for him to give that tight little shaved pussy a good licking. Of course, one thing leads to another and what more can you say? By the end of the movie he's had Miriam sucking his cock and taking it in the pussy like a dime bar hooker. What a tricky old bastard! Who'd have thought this guy could even get laid!
The Newest Scene On The Site: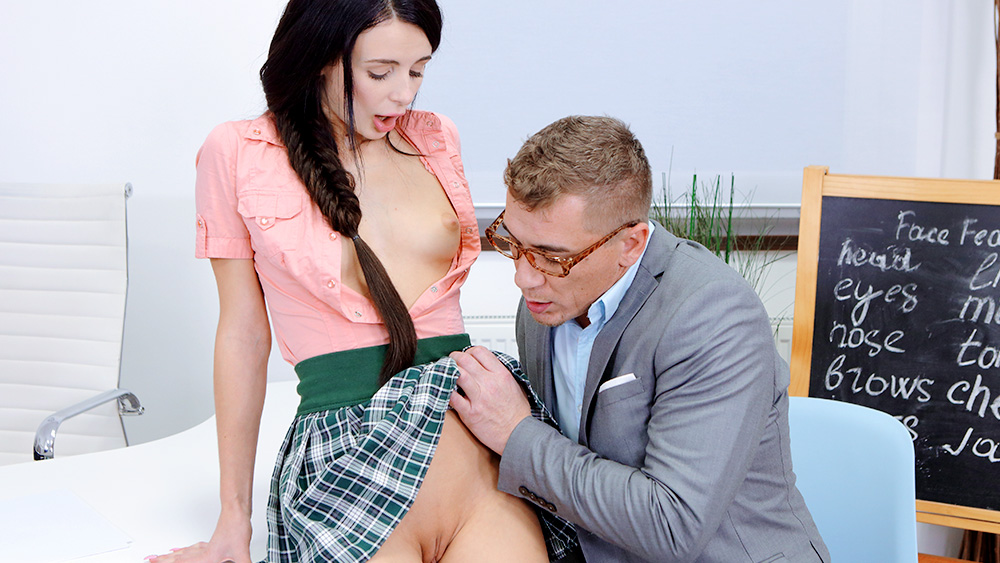 movie title
Join to Watch Full Video!